Publications
Description
Yearbooks, newspaper clippings, alumni bulletins, The Messenger, etc.
View the items in Publications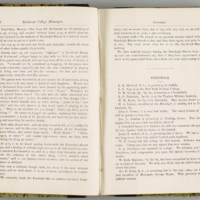 P. 26-27 of The Richmond College Messenger, date unknown. Includes articles "Foot-Ball Match" and "Personals".
Book of cheers and songs, many of which were written by Richmond students. Last page includes football schedule for 1908 season. Lists the following: E.A. Dunlap, Coach, George Wright, Captain, Robert N. Pollard, Grad. Mgr., A. J. Chewning, Student…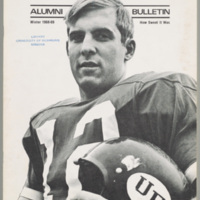 V. 32, Number 2, Winter, 1969.

Features: How sweet it was--Building boom tops $5 Million -- Spruceup--On the teaching of Poetry--The world is our classroom--Westhampton, the student and change.

Departments: Alumni in the news--Sports:…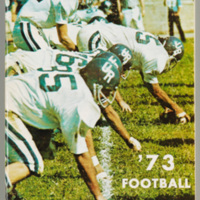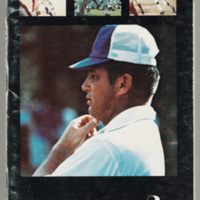 On cover; Jim Tate.