Browse Items (2 total)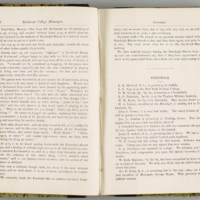 P. 26-27 of The Richmond College Messenger, date unknown. Includes articles "Foot-Ball Match" and "Personals".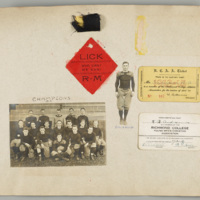 A page from the scrapbook of Kent B. Anderson, Richmond College Class of 1916. Includes memorabilia of the 1913 season in which the Spiders were the Virginia Intercollegiate Athletic Association (Eastern Division) champions.

Items include: a team…
Powered by Omeka. Presented by University of Richmond Archives and Boatwright Memorial Library.